Hi Friends!
Time for another round of Bean Bytes!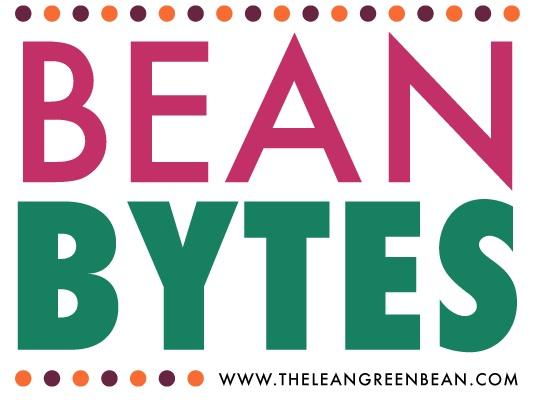 Monday
Do you agree?
The Way You Do One Thing Is The Way You Do Everything via Carla Birnberg
OutHealthing Health via Miss Zippy
Good ones!
4 Exercises You Don't Expect To Work Your Core via Slim Sanity
Get the scoop:
The Secret To Meditation You've Been Waiting For via The Foodie Dietitian
Great tips:
Tips For Exercising With Kids via Blonde Ponytail
5 Survival Tips for New Moms via Heather's Looking Glass
Good for her:
Model Stands Up To Brand Who Photoshopped Her via Feminine Muscle
Tuesday
Good list:
45 Foods To Make At Home & Never Buy Again via Greatist
Good thoughts:
The Problem With To-Do Lists via Creating Better
How and Why I Feed My Family With Respect via Raising Healthy Eaters
Do you agree?
What Millennials Really Want From Church via Scissortail Silk
Things to consider:
Re-Thinking the 4 Month Sleep Regression via Pregnant Chicken
Want to learn more?
What Is November Project via Pavement Runner
Wednesday
Great options:
Gluten-Free Fueling Options via Cotter Crunch
Check these out:
5 Must-Have Apps For New Moms via Katie Serbinski
Stretch it out:
Yoga Poses To Undo A Day of Sitting At A Desk via Free People
Warrior 2 Yoga Pose Tips via Tina Reale Yoga
Nutrition stuff:
Nutrition 101 via Ladies Lift Here
What Happens When The Scale Won't Budge via Run to the Finish
Changing Habits For Weight Loss via Delicious Knowledge
Building A Healthier Gut After Antibiotics via Mommy Run Fast
Men vs. Women Weight Loss via Brighton Your Health
Thursday
Good tips:
Does Praise Make You Squirm? Tips For Saying Thank You via Brazen Careerist
4 Shortcuts To Healthy Meals Your Kids Will Eat via A Healthy Slice of Life
Introducing Your Child To Sports via Wise Baby
Reduce Your Exposure To Toxins From Grilled Meats via Nourish RDs
Great perspective:
Being A Stay At Home Parent Is A Luxury For Your Spouse via Babble
This May Be More Important Than How You Eat or Workout via Lift Like A Girl
Is It Really So Easy To Stop Hating Your Job? via Slim Sanity
Love these:
5 Ways To Practice Optimism via Eat Run Sail
A Better Way To Introduce Your Friends At Parties via Storyline
Friday
Stretch it out:
Essential Stretches for Mid-Lifers via Fit Knit Chick
20 Minute Yoga Video for Balance & Back Flexibility via Tina Reale Yoga
Love these:
Ayuvedic Tips To Stay Healthy This Fall via Energy We Bring
Need a new workout?
10 Strength & Cardio Workouts via Fitfluential
Good read:
The Fine Line Between Inspiration & Frustration via Thrive Personal Fitness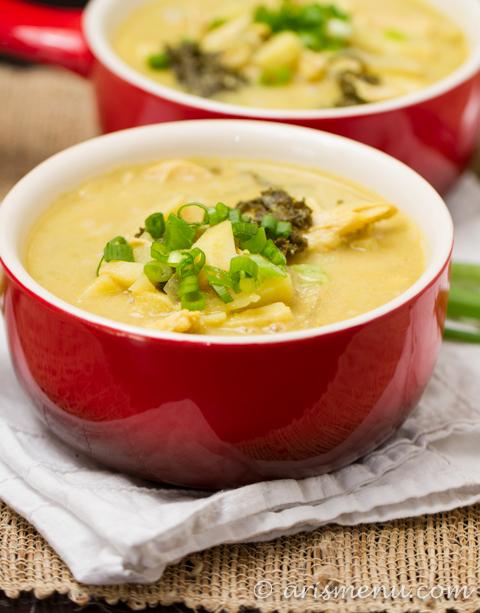 Cheesy Pesto Chicken Lasagna Stuffed Spaghetti Squash
Homemade Pita Chips
Crockpot Curry with Chicken, Sweet Potato & Kale
Minestrone Verde
Salted Caramel Apple Cheesecake Bars
Vanilla Chickpea Protein Bars
Chocolate Chip Pumpkin Breakfast Bars
Whole Wheat Pizza Crust
Chicken Parmesan with Spaghetti Squash
BBQ Chickpea Sandwiches
Whole Wheat Apple Cider Pancakes
Chocolate Sunflower Seed Butter Granola Bars
Curried Coconut Corn Chowder
Bahn Mi Sandwiches
Chipotle Chicken Stuffed Sweet Potatoes
Pumpkin Spiced Coffee Concentrate
Pear Pomegranate Sangria
Cinnamon Raisin Butter
Sunny Side Up Stuffed Eggplant
Stuffed Delicata Squash Boats
Sweet Potato Curried Cabbage Rolls
Banana Bread Scones
Bacon Brussels Sprouts Caesar Slaw
Gluten-Free Breakfast Bread
20 Meatless Indian Meals
Hot Mulled Cider
Pear & Cinnamon Muffins
Freezer Friendly Chicken Pot Pie
Lemon Meringue S'mores
31 Days of Cookie Recipes
Apple Cider Gingersnap Cookies
Pepperjack Beer Bread Muffins
9 Stuffed Sweet Potato Recipes
Pumpkin Spiced Fall Granola
Slow Cooker Pumpkin Bread 
Pumpkin Blender Waffles
Jalapeno Quinoa Corn Dip
Boozy Apple Pie Smoothies
Pumpkin Hummus with Cinnamon Chips
Sweet Potato Pecan Pancakes
Pumpkin Cornbread
15 Recipes for Fruit & Veggie Chips
Ginger Pear Crisp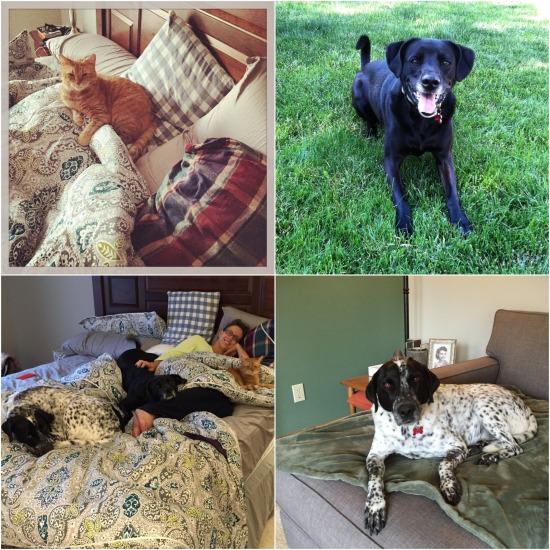 Furry Friends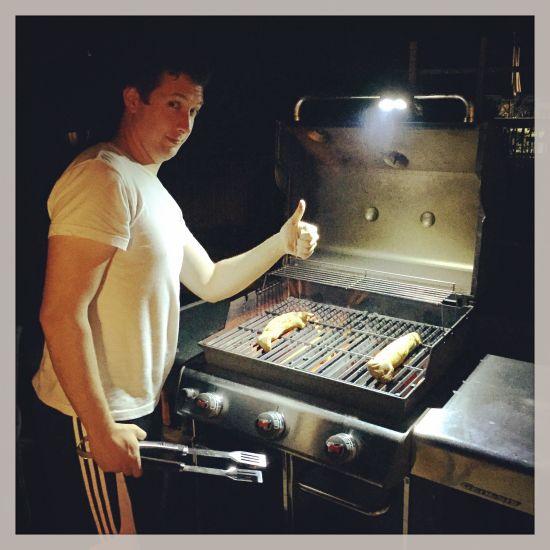 Hubby got a sweet grill light for his bday.
Those are pork tenderloins, not small rodents as they may appear.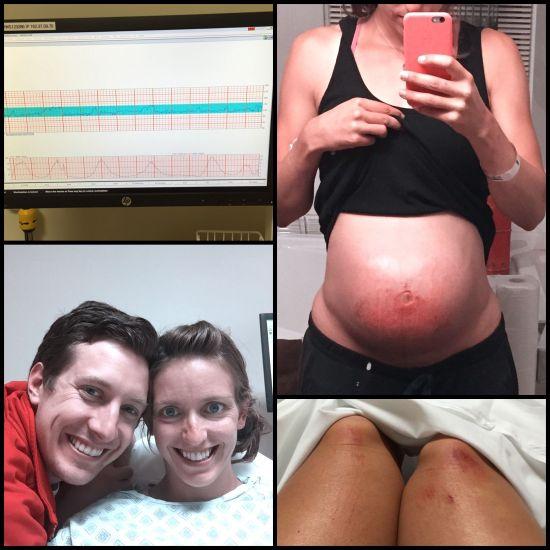 We had a bit of a scare with baby bean on Friday. I was walking the dogs when I got caught in a torrential downpour. We started running home and I tripped over one of the dogs when they stopped to shake off the rain and fell right on my belly. I called hubby and he quickly left work, picked me up and we headed to the hospital. Turns out everyone was fine. Baby was showing a solid heartbeat and I was fine as well- just some scrapes on my knees, wrists and belly. After monitoring us for several hours they let us go home. I was having contractions, which is why they were a little concerned…but turns out they were just the same kind of light contractions I've been having for several weeks- I can feel them but they're not painful…I didn't actually know they were contractions…just thought they were baby turning sideways or something. They did bloodwork to make sure the placenta didn't detach and all that came back fine and I wasn't bleeding, nor was my cervix dilating any further than it was when we got there. So, aside from being a bit sore and using a LOT of neosporin this weekend (the knee scrapes are actually the most painful), all is well…and we're so glad baby is ok!
In other news, we reached 38 weeks this weekend and I'm ready for baby to get here. He's definitely pressing more on my bladder which makes standing and riding in the car uncomfortable. I'm still dealing with swelling, although that's been a bit better for the past few days. I also feel nauseous pretty much all the time, but I'm still pretty much always hungry…so I'm eating but not really enjoying any food. My hips are sore….yada yada yada. What I'm saying is, baby can come any time 🙂
We have our 38 week appt on Tuesday!

 The Benefits of Walking
A Guide To Intuitive Eating – An Infographic
10 Animal Instagrams To Follow
On Approaching Motherhood <– yes
Top 21 WordPress Plugins
What I Learned in 24 Hours Without Internet
What Is Ello?
Is Now The Best Time To Refinance Your Mortgage?
What's The Best Time To Go To Bed?
Time, and A Map Of What Matters
4 New Flours To Add To Your Pantry
Dear You, Get To Work, Love Me
10 Ways To Make The Most Of Your 20's Professionally
Social Media Professionalism
Helping Your Kids Create A Healthy Relationship With Food
Parenting As A Gen-Xer
The One Piece Of Advice All New Moms Need To Hear
6 Tips For Keeping Kids Safe On Social Media
Stop Telling Me Not To Instagram My Food
Judging Mommy
10 Things To Do With Pasta Sauce
Pizza Hut Brings Back Book It
Fruit & Vegetable Flours Make Gluten-Free Baking Easier
31 Small Ways To Grow Your Blog
Tactics To Prevent Celiac In Newborns Don't Work
Never Use Cash For These 11 Things
6 Awesome Apps To Create Image Quotes People Love To Share
12 Unexpected Ways To Transform Your Relationship With Food
25 Apps To Make Your Everday Life Easier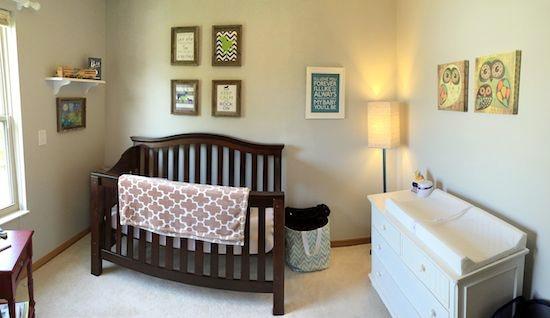 I shared some photos of Baby Bean's nursery on Saturday.
If you missed it, check out the post HERE.
That's all for today!
Enjoy!
–Lindsay–