Hi Friends!
Time for another edition of Bean Bytes!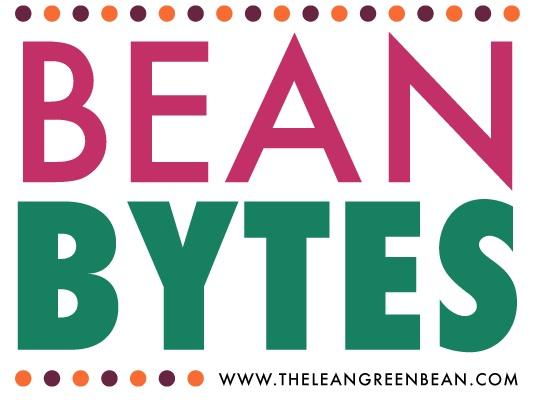 Monday
Love these:
Printable Wellness Calendar for September via Back To Her Roots
Great lessons:
What I've Learned From Working via Kate Moving Forward
For the parents:
Crossing the Aisle via Mom's Little Running Buddies
Work it out:
Beginner Workout Routine via Blonde Ponytail
Strength Training For Runners via Matters of Course
Boredom Busting Swim Workout via Hungry Hobby
Tuesday
What do you think?
Should Your Workout Crush You? via Greatist
Great tips for healthy grocery shopping from a supermarket RD:
A Grocery Store RD via Kath Eats Real Food
I need to work on this:
5 Ways To Improve Grip Strength via Fit Knit Chick
Need some blog post ideas?
September Blogging Challenge via Girl Meets Life
LOVE these:
#Makehealthyeasy via Fresh Food Perspectives
On Being Capable via Gabby's Gluten-Free
Avoid these:
3 Common Beginning Runner Mistakes via Mommy Run Fast
Good info:
Reading Behind Food Eco Labels via Nourish RDs
Wednesday
Avoid these:
Common Blogger Grammar Mistakes via The SITS Girls
Truth:
Plants Have Calcium Too via The Real Life RD
Need these:
9 Air-Cleaning Houseplants via Greatist
YES:
What It Means To Be A Real Woman via Lift Like A Girl
3 Reasons You're Not Losing Fat via Musselfit
Helpful:
September Seasonal Produce Guide via Cookie + kate
Do you hike?
Yoga Poses for Hikers via Chickadee Says
Thursday
Need low-impact?
5 Low-Impact Exercise Ideas via Reach Your Peak
Awesome:
DIY Wool Dryer Balls via New Leaf Wellness
30 Little-Known Features of Social Media Sites via Buffer
On Being Human via Hummusapien
Friday
Interesting:
Train Your Brain To Crave Healthy Foods via CNN Health
Love these:
5 Ways To Stay Creative via Love Life Surf
The Art of Marketing: 6 DIY Projects To Try via Hubspot
Great concepts:
Adding Balance To Busy Meals via Brighton Your Health
10 Easy Ways To Reduce Food Waste via Eating Made Easy
Creating A Stimuli List via Hello Neverland
Yep:
It's Ok To Change With Your Blog via JennyPurr
Because Let's Be Honest, You Do More Than They Realize via Scissortail Silk
Empty The Tank via My Fit Family
Little Words With Huge Meaning via Dumb Little Man
Great tips:
Lessons In Food Photography via MJ & Hungryman & Cotter Crunch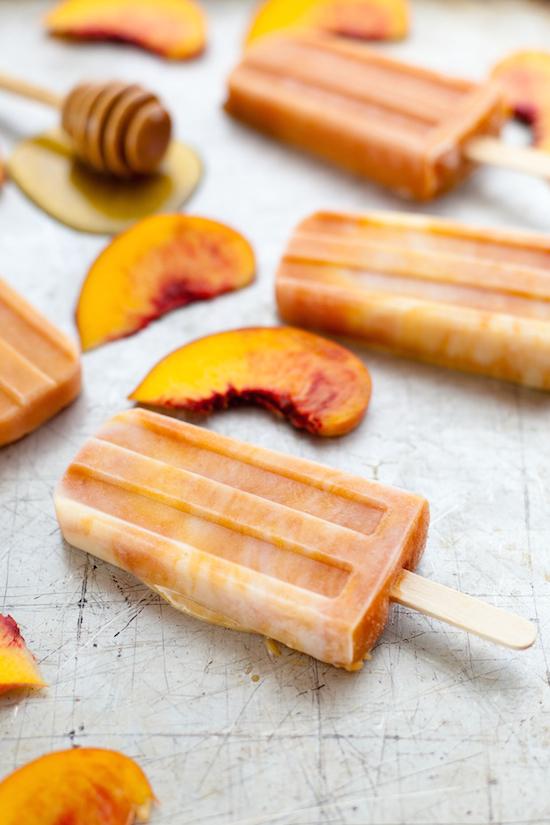 Roasted Peaches and Cream Popsicles
Chocolate Chip Banana Yogurt Skillet Cake
Vegan Egg Substitutes
Raspberry Almond Mug Cake
Blackberry Mojito Tea Lemonade
20 Tasty Hummus Recipes
Grilled Flank Steak Sandwiches
Mini Cornmeal Cakes with Heirloom Relish
How To Freeze Lasagna
Ultimate Healthy Pumpkin Recipe Roundup
Raw Fig Bars
Homemade Kefir
Chocolate Buckwheat Mug Cake
Shrimp with Peach Salsa and Polenta
Healthy Donut Recipes
Peach, Goat Cheese & Almond Butter Pancakes
Hatch Chili & White Cheddar Cornbread Muffins
Roasted Red Pepper Chickpea Burgers
Peach Breakfast Crisp
Lobster Pot Pies
Roasted Sweet Potato Salad with Curry Mango Dressing
Crockpot Skinny Chicken Pot Pie
Grilled Pork Chops with Balsamic Blackberry Sauce
Cornmeal Almond Berry Sheet Cake
Ultimate Guide to No Bake Bars and Bites
Tuna Cakes with Jalapeno Mustard Dip
Cider Mill Donuts
Whole Wheat Chocolate Bread
Dark Chocolate Granola Bark
Falafel Waffle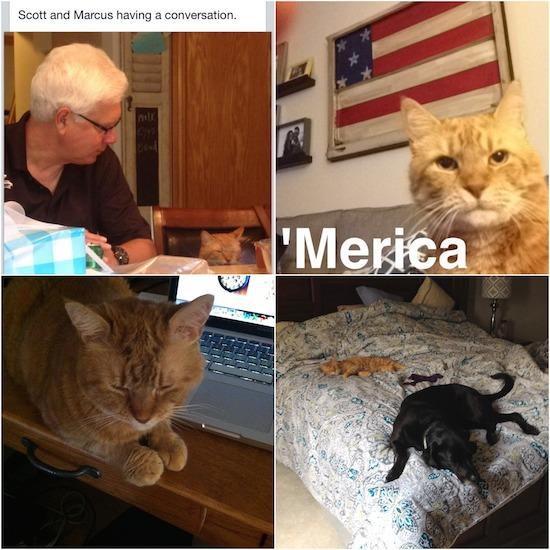 My father-in-law having a little chat with Marcus
USA.
So helpful.
Marcus & Tucker hang out together upstairs during the day.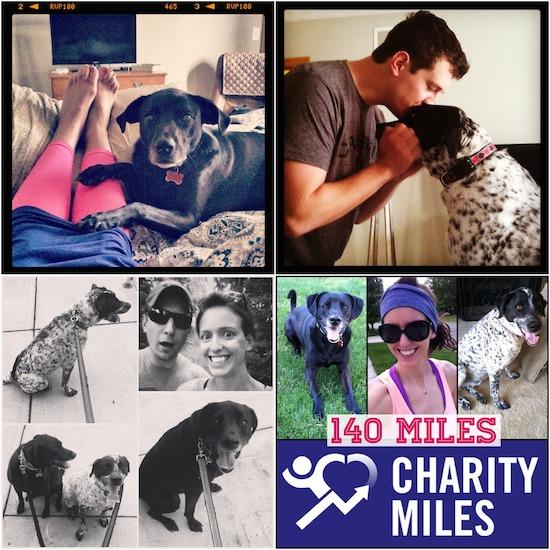 Tucky taking care of his mama.
Kisses from dad.
We took the boys on a walk to get coffee Saturday morning.
Since July 4th, the boys & I have walked 140 miles for various charities on our daily walks.
We got our stroller last weekend and got it all set up,
had to try it out with the car seat!
Me before our baby class a few weeks ago.
Sweet baby gifts from a blogger friend! Such a fun surprise!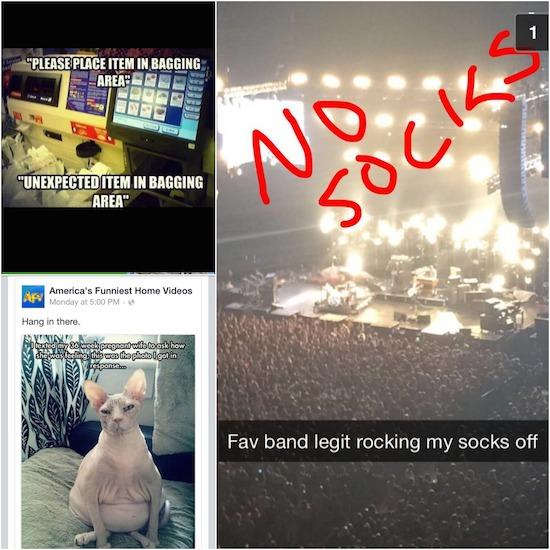 My life at the grocery store.
Probably the best snapchat I've gotten in a while.
Saw this cat on FB and it made me lol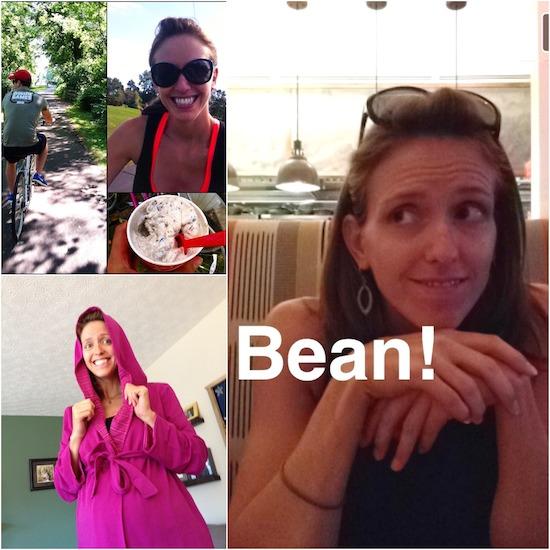 We took a 5 mile bike ride bc the weather was gorgeous.
Pit stop to get a blizzard to share!
I got a new robe 🙂 I'm in love with it.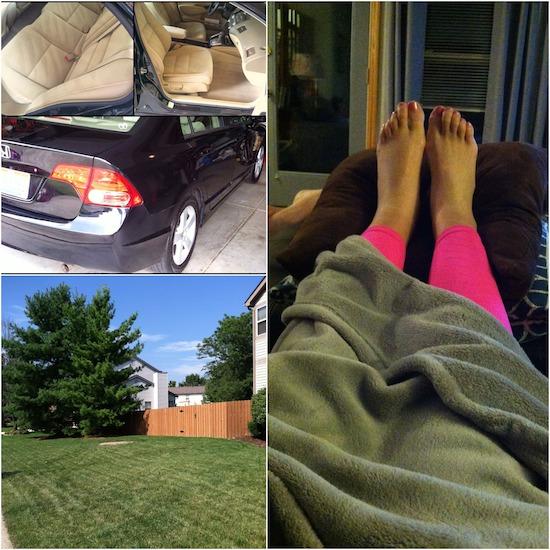 Hubby paid someone to come right to the house
and clean/detail/wax my car.
It's amazing. Cleanest it's been in years.
We finally got our dead ash tree cut down. I miss it 🙁
I had another swollen feet episode at the end of last week.
Lots of elevating, compression sleeves and water helped get them back to normal after a couple days.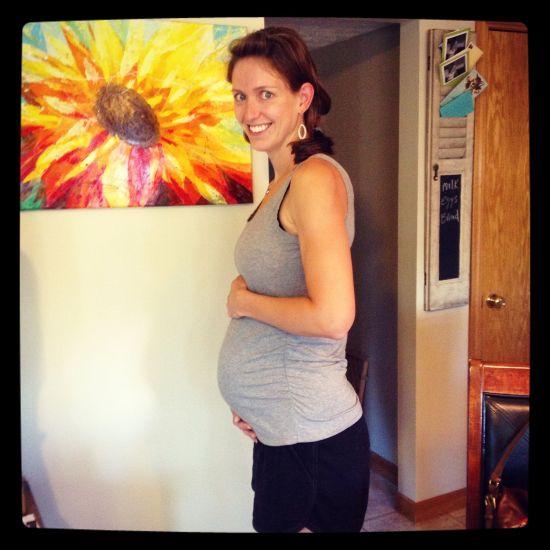 34 weeks! We have our 34 week appt today.
I had my first prenatal massage on Sunday and it was wonderful.
We're getting our maternity pics taken next weekend!

5 Things Tween Boys Want From Their Moms
10 Ways To Keep Fruits & Vegetables Fresh Longer
Nourish Yourself
The Month of No
A Closer Look at Ergogenic Aids
Dear Ninja Vegetable Mom: You're Raising Your Kids Wrong
3 Reasons For Busy Moms To Write
How To Make Believing In Yourself Your New Thing
How To Get The Most Out of Your Farmer's Market
Eating Mindfully
Let's Stop Idealizing Home Cooked Family Dinners
A Look At The Strange Sounding Ingredients In Your Food
That's all for today!
Enjoy!
–Lindsay–