Hi Friends-
It's Monday and time for more Bean Bytes!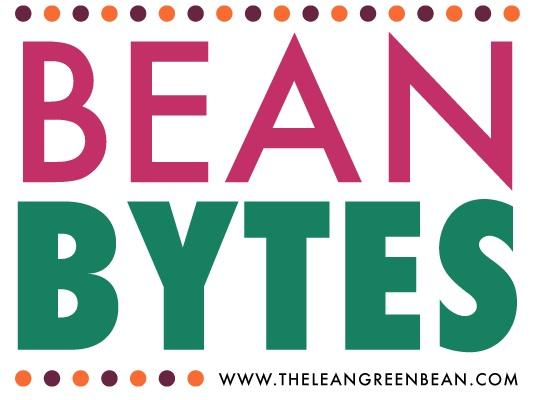 ———
Link Love
———–
Monday
Love all of these stretches:
3 Effective Stretches for Runners via Running Bun
A very important reminder:
Size is more than just a number, it's a multitude of them via Southern Belle Living Well & It's Progression
Love this:
Forget what you heard, the thigh gap is not a new trend via Chivon John
Tuesday
Great list of tips!
25 Things To Do Today for a Healthier Lifestyle via Best Body Fitness
What kind of stuff does a one year old like?
Products we love at one year old via Healthy Heddleston
Such an important reminder:
Not Always What It Seems via Fitness Perks
Wednesday
A great recap of yoga teacher training:
My Yoga Teacher Training Recap via Lift Love Life
Great tips:
What To Do When Things Go Wrong via Kate Moving Forward
Great instructions:
How to Move Your Email from Feedburner to Feedblitz via Katy Widrick
One of my favorite bloggers is back!
Get off the Internet via I'm an Okie
Thursday
Like the outdoors? All of these look awesome:
Top 10 Natural Workouts of the World via Lifting Revolution
Read and do:
How to Manage Your Inbox via Sweet Caroline
Got Allergies?
How to Run Through Allergy Season via Run to the Finish
Go natural:
My Fav Natural Beauty Products via Swanky Dietitian
Loved this:
Numbers: Friend or Foe via Fit 'n' Cookies and It's Progression
Training for a triathalon or getting into cycling? Great tips:
Getting (back) on the bike via Iron Rogue
Do you deal with this?
Making Time for My Spouse's Fitness via NYC Running Mama
Love this:
The Day I Aged Up- What Life Has Taught Me via Run Wiki
Your thoughts?
You want an airline ticket? Step on the scale via FoodTrainers
Friday
There is no quick fix:
Fed up with Unhealthy Quick Fixes via Badass Fitness
What are your thoughts?
Wait are beans bad? via Run to the Finish
Best post of the week:
My Perfect (for me) Diet via Making Cook Choices Blog
Want to work on your goals?
#Envisionit Challenge via Live Travel Eat Run
I spent A LOT of time doing this this week:
Why I unfollowed you on Twitter via The Sweet Life
Loved this.
Being healthy: are you doing it wrong? via Meals and Moves
———–
Twitter Favs
————-
20 dumb ways you settle for less
24 reasons you don't have comments on your blog
Perfect eating is an illusion
Cyber bulling and food bloggers
I appreciate bloggers who
5 ways to stay strong during unemployment
Why using sugar in schools is a bad idea
Why i'd rather stand up straight than lean in
Things that smart women know
Social media mistakes we all make
I'm taking a short sabbatical
Is big biz influencing dietitians
There's no such thing as miracle food
Finding and avoiding artificial food dyes
25 things you can forgive yourself for
Tweens and instagram- how to do it right
I'm trying to become an actively helpful person
Men vs women: are we scientifically programmed to eat differently
DIY Iphone cases
A now open letter to my daughters
11 things I wish I knew before starting my first blog
Weighing yourself: the scale
Handy dandy cooking oil comparison chart
What's the best way to teach leave no trace?
Friendships worth fighting for
Why bloggers should stop promoting each other
Top 10 Reasons you haven't lost weight
My Life is Good*
Productivity tips for ordinary people
10 Ways to make your blog brand friendly
10 things extraordinary people say every day
 ————
Scenes from the Week
————–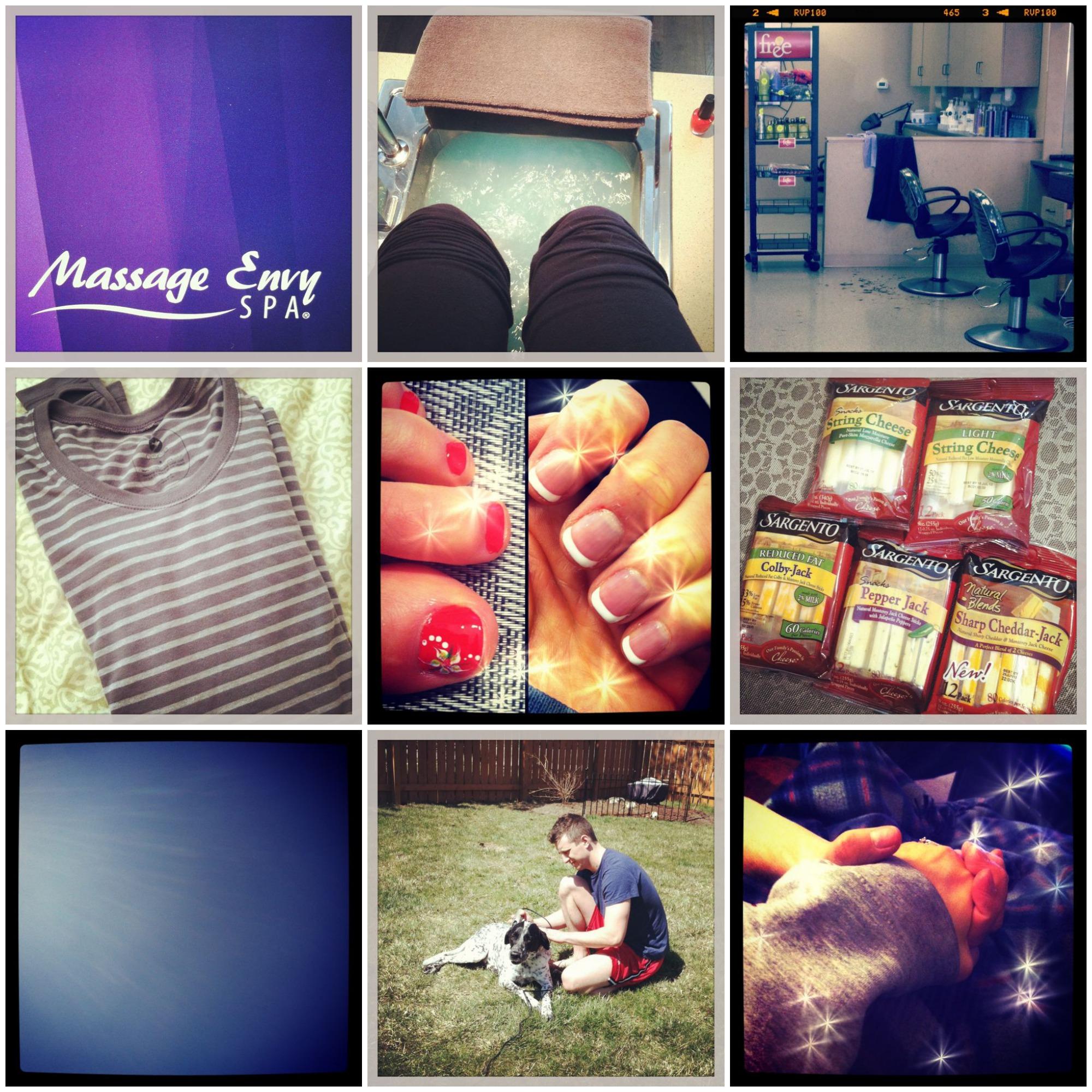 1. Finally used my massage giftcard hubby got me for xmas
2. Got my nails done 🙂
3. Got my hairs trimmed
4. An early bday present from this pretty lady
5. It's crazy how happy this makes me
6. Stay tuned for more on these yummies! (Disclosure: I was sent these for free)
7. Sunshine on my face makes the day better
8. Abner got a haircut
9. Love him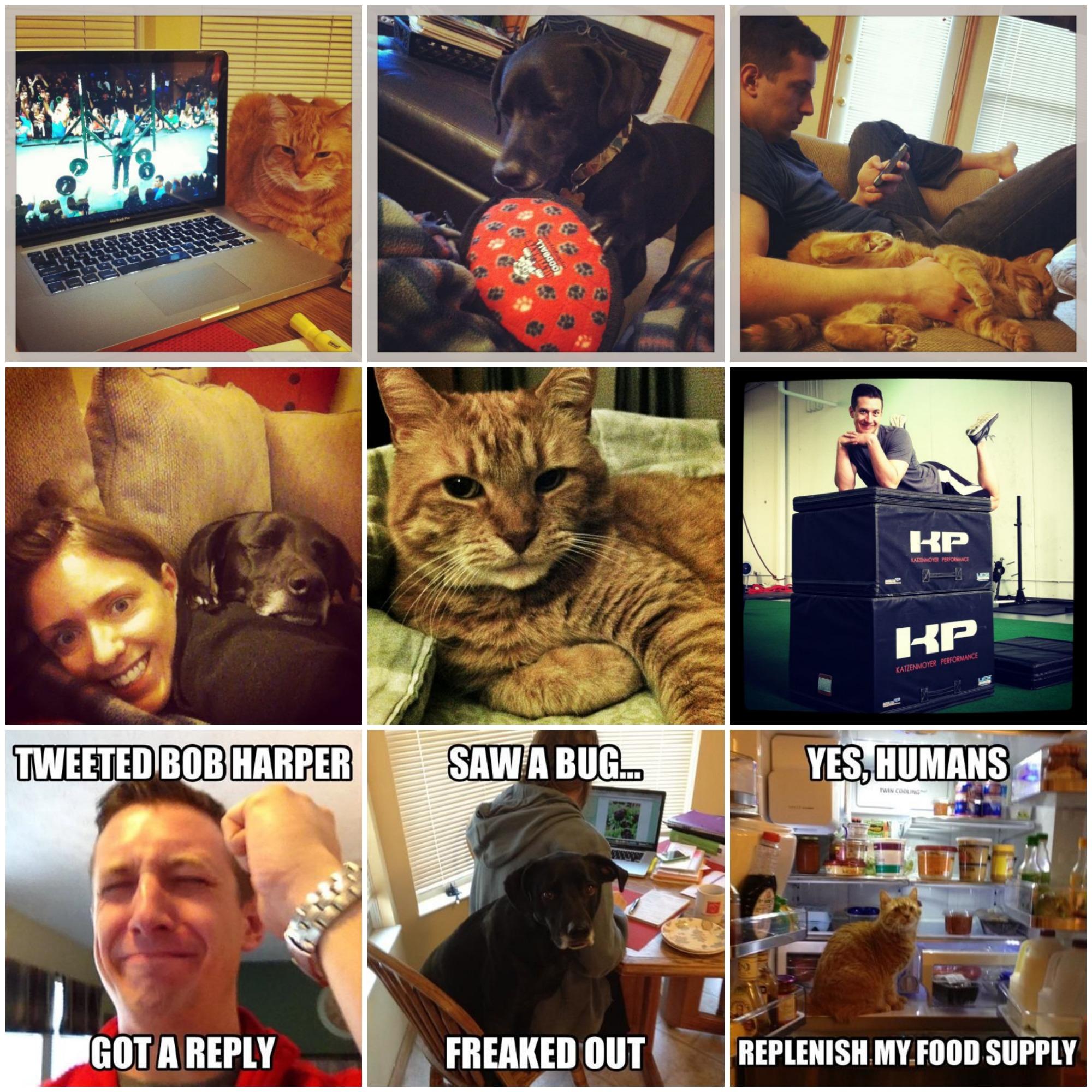 1. Marcus joined us to watch the reveal of workout 13.5
2. Time to play
3. Time to relax
4. I became his pillow
5. So handsome
6. Hubby doing a little modeling 🙂
7-9. Hubby downloaded a meme generator and has been having a little fun
—————
In the News
————–
Eating walnuts could slash Type 2 diabetes risk
NYC mounts anti-salt campaign in subways
Appidemic: Office Fitness App
Sorghum Health Benefits
Dementia Care Costs Projected to Double By 2040
New Meat Cut Names Aim to Help Cooks
Phew! That's it for today. Happy Monday.
Enjoy!
–Lindsay–