Hi friends!
I'm a day behind in posting this but here's what I prepped last weekend: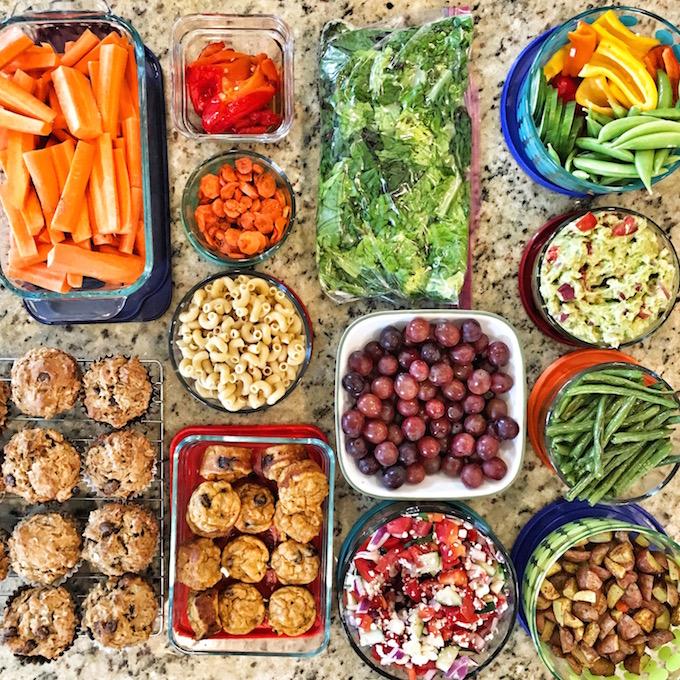 I made:
A batch of Coconut Oil Banana Muffins and added some shredded carrots
Roasted potatoes and green beans
Grapes
Guacamole
Noodles
Carrots and other veggies for snacking
Roasted carrots and red pepper for the baby
Lettuce
Not pictured- we grilled some chicken and hamburgers as well
This past weekend I skipped prep because my parents are in town but I'm sure I'll do a little bit at some point over the next few days!
What's the best thing you've prepped lately?
Enjoy!
–Lindsay–