Hi Friends!
Just popping in to share last week's food prep: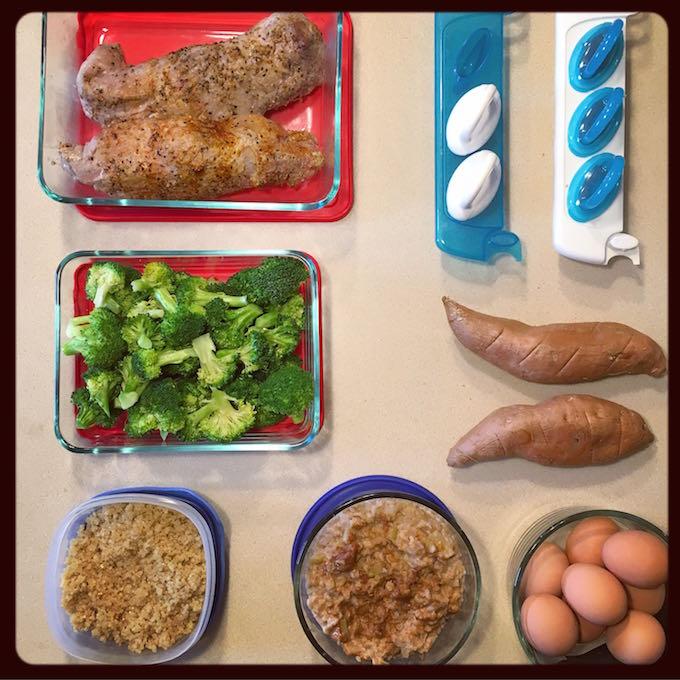 I made:
Quinoa
Oatmeal for squish
HB eggs
Sweet Potatoes
Steamed Broccoli
Pork tenderloin
Popsicles for squish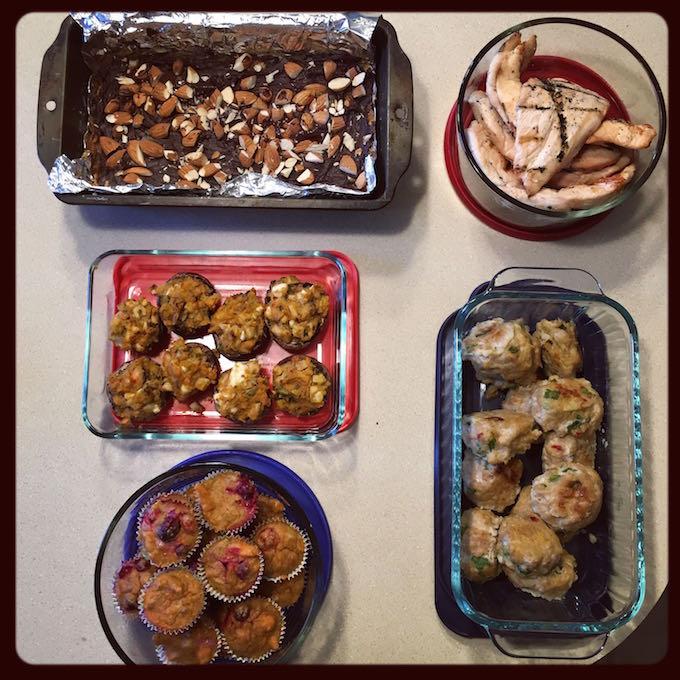 Round 2 was:
Thai Chicken Meatballs
Chicken and Feta Stuffed Mushrooms
Grilled Chicken
---
And a reader submission: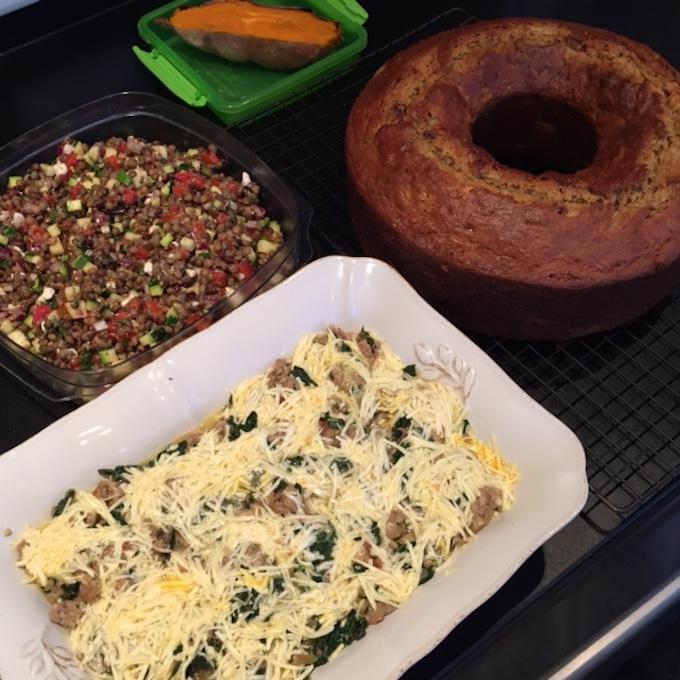 Amanda made:
– Sausage, egg and kale strata for tonight's Sunday supper and then leftovers during the week
– Banana bread (in a non-traditional shape since I was trying out a new coffee cake pan I was given!)
– Baked sweet potato (I ate the other half for lunch)
– Greek lentil salad for lunches this week (from MediterrAsian food blog)
That's all for this week. If you did any food prep this weekend, send me a pic!
Enjoy!
–Lindsay–