Hi Friends!
It's Sunday and that means it's food prep day! Here's a look at my prep from last week! If you follow me on Snapchat, I snapped my whole prep so you could see the order I did things, etc! I'll try to remember to do the same thing in the future so follow along (LeanGreenBean1).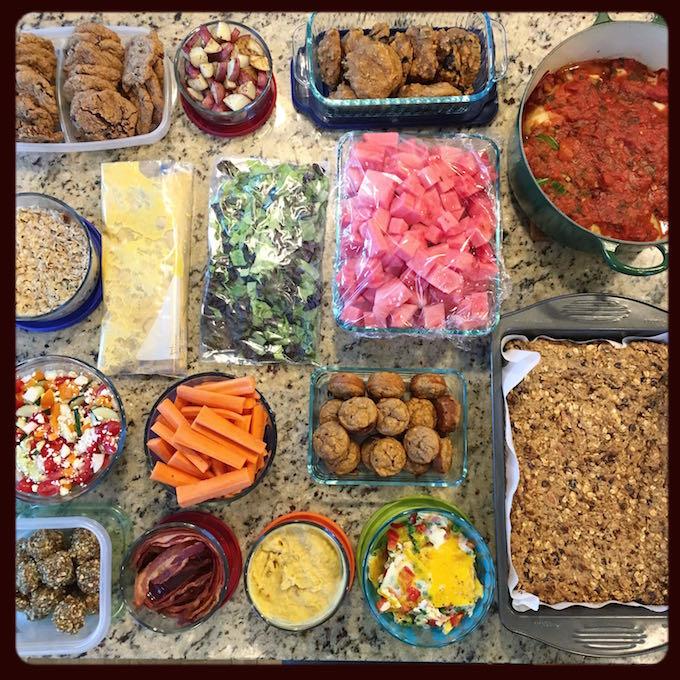 Here's what I prepped:
Apple Cinnamon Oatmeal
Turmeric Chicken (recipe soon!)
Cookies
Roasted potatoes
Lettuce
Carrots
Bacon
Roasted Squash with Yogurt
Frittata
Watermelon
Cabbage Rolls
What's on your food prep list today?!
Be sure to check out The Ultimate Guide To Food Prep Ebook if you haven't already for tips, tricks and ideas!
Enjoy!
–Lindsay–