Hi Friends!
Time for another round of food prep. Here's what I did last weekend: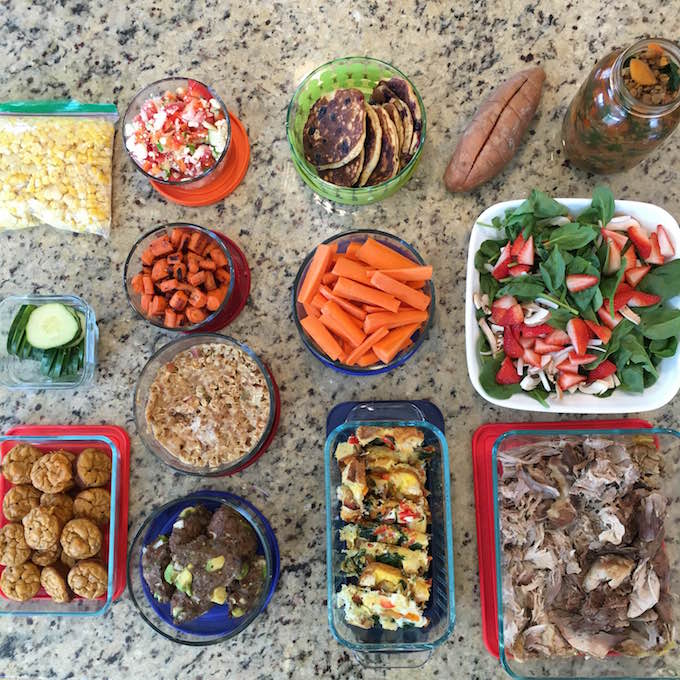 I made:
Cooked fresh corn on the cob and cut the kernals to freeze
Cucumbers, carrots and hummus topping for snacking
Roasted carrots with pancetta
Apple Cinnamon Oatmeal with peanut butter and pepitas for Squish
Egg Bake
Crockpot Pulled Pork
Spicy Sausage & Lentil Soup (which I ended up freezing)
Simple Mills Pancakes with blueberries
Strawberry Spinach Salad
We also grilled a bunch of chicken breasts which I then chopped and froze to use in casseroles and soups when baby comes
What'd you prep this weeekend??
Don't forget to grab my Free PDF with 50+ Toddler Meal Ideas and my Ultimate Guide To Food Prep ebook if you haven't already!
Enjoy!
–Lindsay–