Hi Friends!
Sorry I forgot to post my prep last weekend! Not to worry….here are my prep sessions from the past two weekends.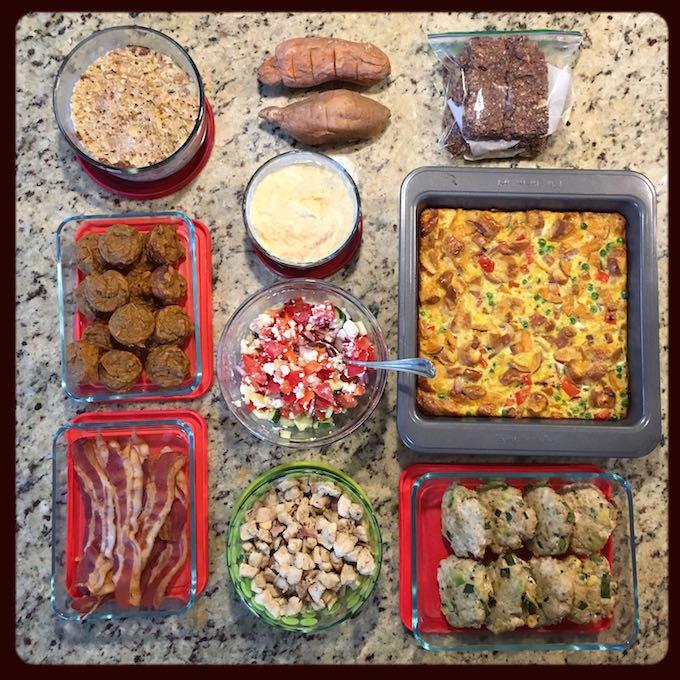 Two weekends ago, I prepped: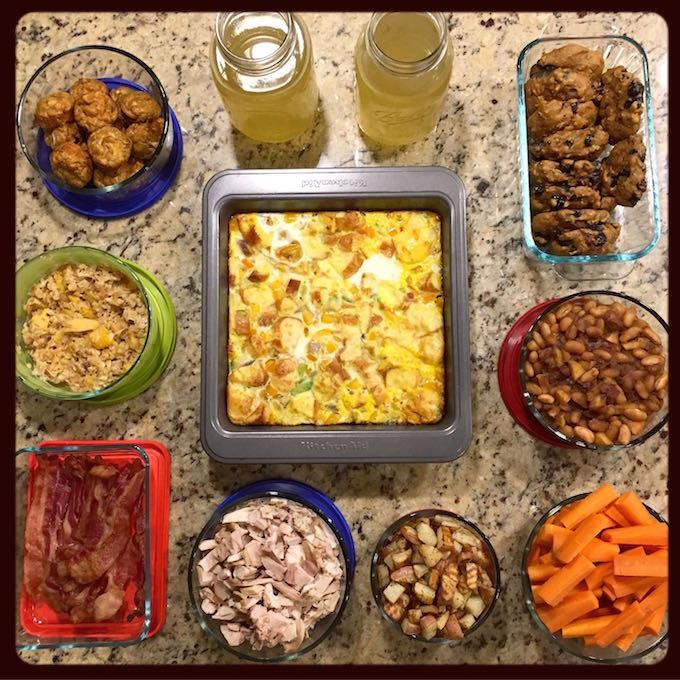 Last weekend I prepped:
Oven Baked Bacon
Peanut Butter Peach Oatmeal for Squish
Sweet Potato Bites
Roasted local chicken and chicken broth
Roasted potatoes
Veggie & Pancetta Egg Bake
Experimental baked beans for Squish….which were not a hit
Carrots for snacking
What about you? What have you been prepping lately?
Enjoy!
–Lindsay–
PS. Don't forget to check out my Ultimate Guide To Food Prep Ebook!