Hi Friends!
This food prep is actually from two weekends ago but I forgot to post it…and I didn't do any prep last weekend, as evidenced by the sad sad state our fridge has been in all week. So anyways, here's what I prepped two weekends ago: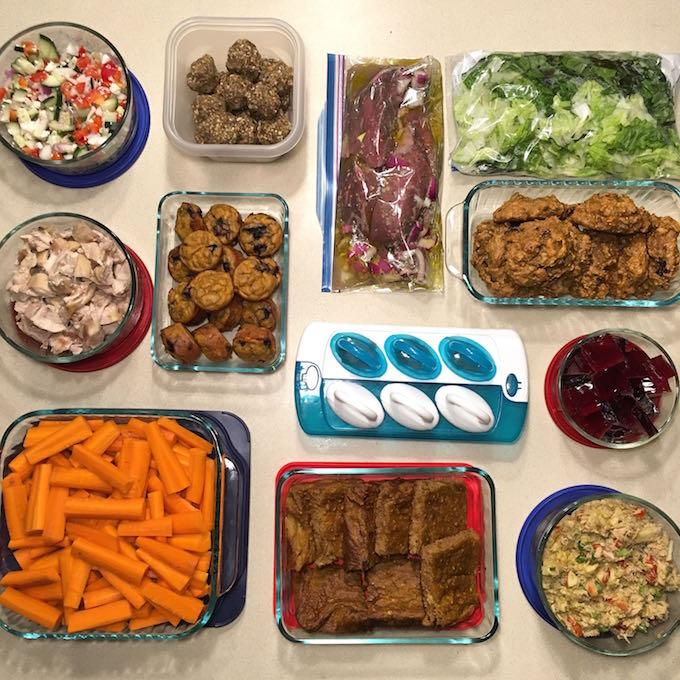 I made:
Carrots for snacking
Roasted Chicken Thighs
Cap steaks marinating for hubby
Prune and almond butter popsicles for Squish
Baked Pumpkin Pancake (recipe coming soon)
Tuna Salad with avocado and hummus
Homemade jello jigglers (just grape juice and unflavored gelatin)
Lettuce for salads
What are you prepping this weekend?
Enjoy!
–Lindsay–