Hi Friends!
Just popping in to share what I prepped last weekend: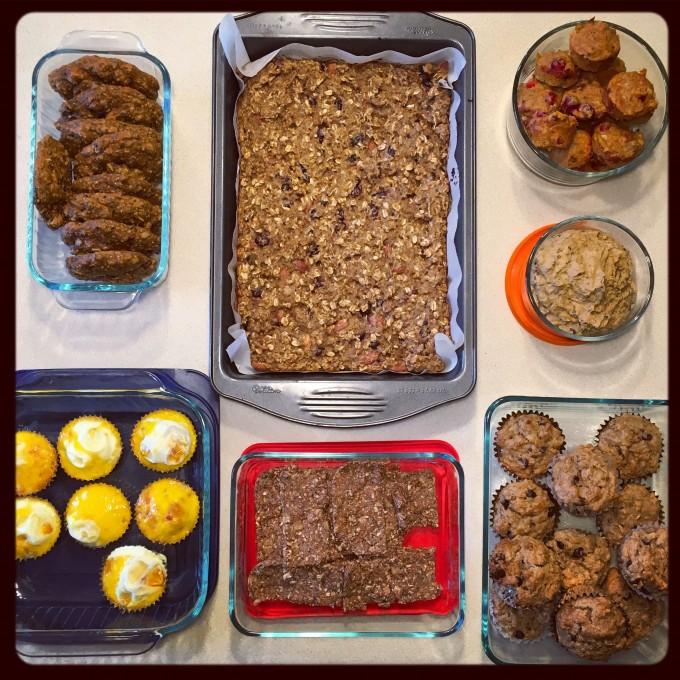 I only had time to prep in the morning before we went to the grocery store, but I still managed to make:
Egg muffins with peppers and pancetta
Pumpkin Black Bean Dip
And a reader prep submission for you from Cassie:
I prep almost every week, since I work in an office 9-6, 9 days per week. Food Prep has allowed me to cut my food budget in half, and enjoy what I eat at work rather than rely on going to the grocery store near my office every day for lunch! Here is one example of a weekly prep.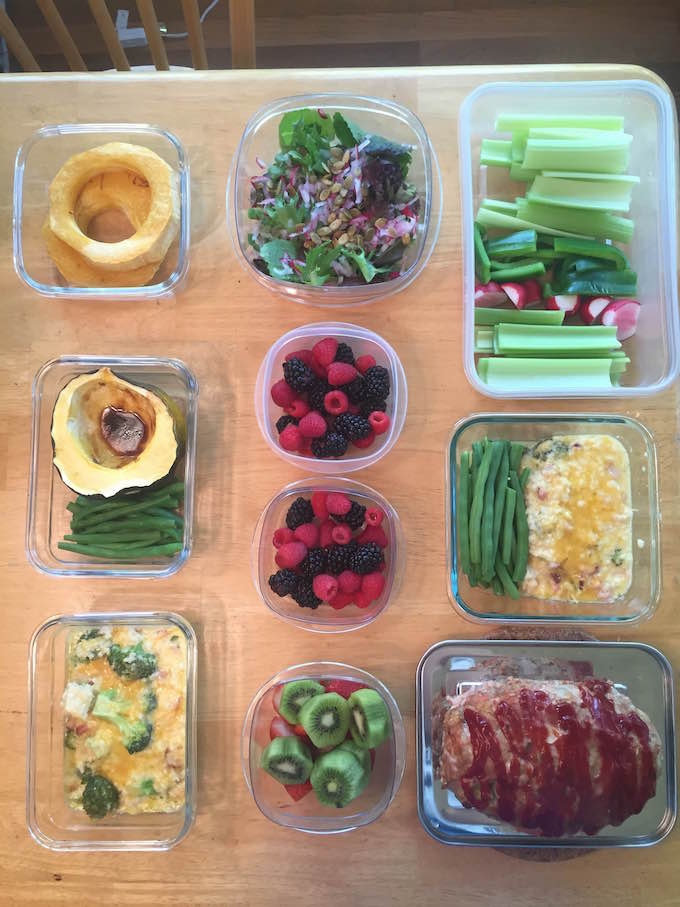 This Sunday
, I cooked (Left to Right):
Spaghetti Squash, prepped salad with shredded radish and cut up veggies for snacks (I bring the celery to work and dip it in Peanut Butter!), brown sugar acorn squash and green beans, berry cups, broccoli and cauliflower cheesy casserole (with chicken and bacon… yummm), kiwi and strawberry, and turkey meatloaf.
Are you prepping this weekend? Send me a pic!
Enjoy!
–Lindsay–