Hi Friends!
Running a little behind today, but here's a shot of what I prepped last weekend: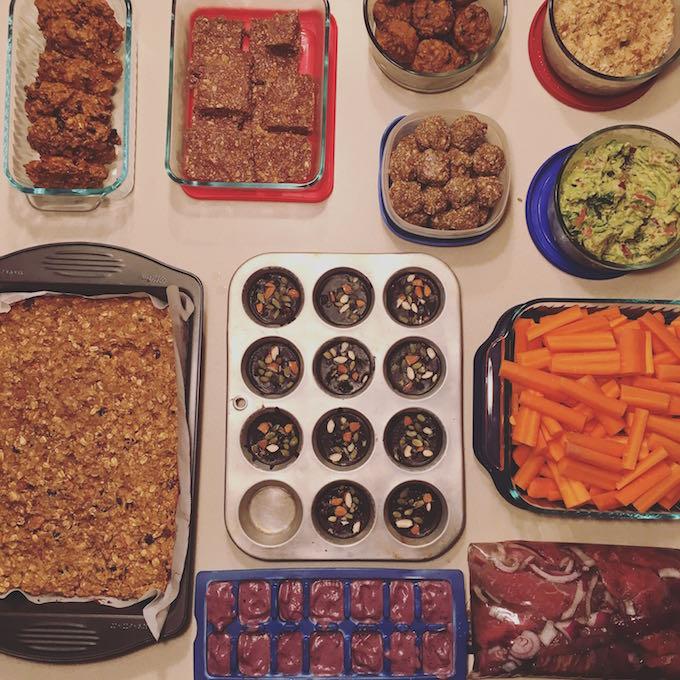 I made:
Steak marinating
Carrots
Guac
Oatmeal for Squish
---
A few other submissions:
Marie Alessandra at Simple Runner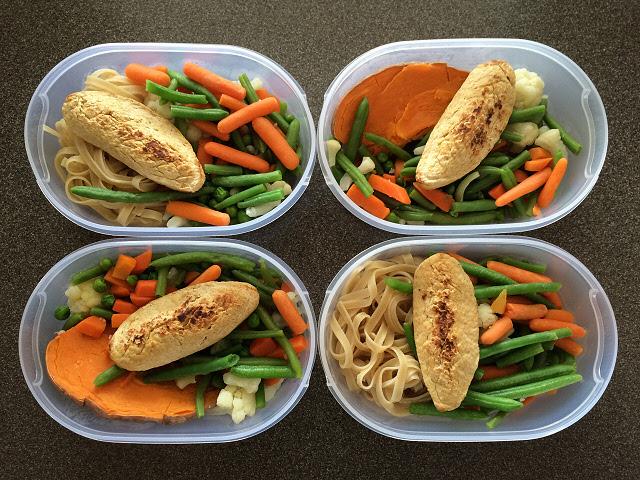 I prepped dinner for Monday – Thursday this week. Two days I'll have whole grain tagliatelle, veggies and tofu "chicken", and the other two days I'll have a half sweet potato, veggies and tofu "chicken".
---
Kat:
The majority of my food prep happens in the form of actually planning out meals and grocery shopping, but we also cook some of the food over the weekend too. We start with a list, but alter as we grocery shop if something is on sale or fresh! Attached is my scratch notes with the weekly meal plan and a picture of the food we made. Pictured: muffins for breakfast/snacks, cabbage and sausage casserole (from smitten kitchen), a portion of arroz con pollo (which we also ate for lunch), blueberry yogurt (plain plus frozen blueberries), raw broccoli for pasta night and roasted cauliflower for cauliflower mash.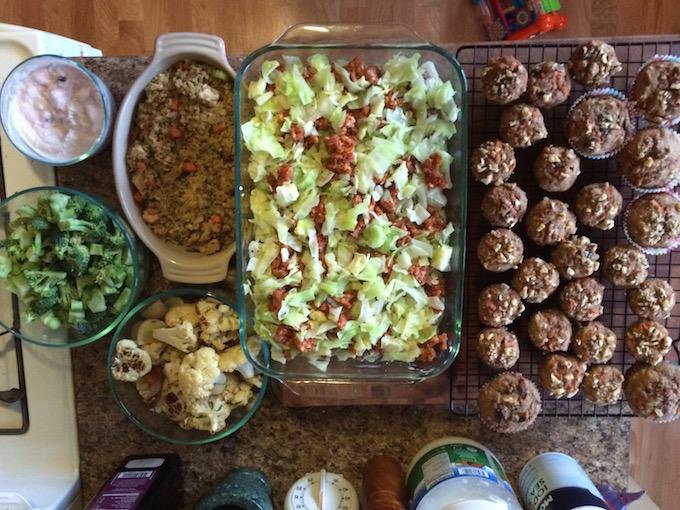 That's it for today. If you did some food prep this weekend, snap a pic and send it to me so I can share it!
Enjoy!
–Lindsay–