Hi Friends!
It's been a few week since I shared food prep, but I got some done last week. I actually ended up not having to be at the gym Friday night and took advantage and did my prep them! It was nice not to have to worry about it on Sunday for a change.
Here's what I prepped: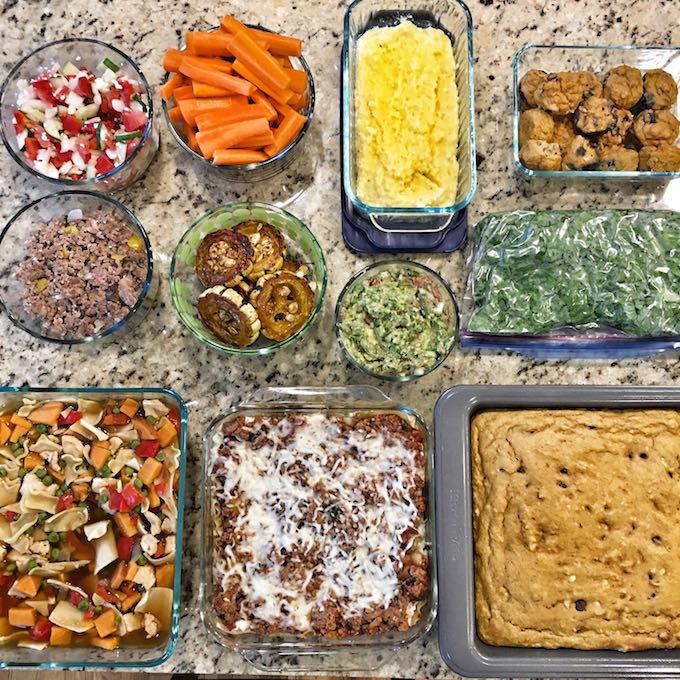 I made:
Chicken and veggie noodle soup
Beef & turkey lasagna
I saved some of the ground meat and veggie mixture to use for tacos etc.
Hummus topping
Carrots
Cinnamon and Sugar Roasted Squash
Guac
Polenta
Sweet potato bites with blueberries
Lettuce for salads
Pumpkin yogurt bars with whole wheat flour instead of oat flour and chocolate chips
Are you prepping this weekend? Whatcha making?
Enjoy!
–Lindsay–